Fungi And Sewage Contamination In Water Losses

When a building is contaminated with sewage backing up from the septic lines or flooding of a building occurs that involves sewage or a heavy load of organic matter, as in the case of river flooding, a serious threat to human health exists.

Without appropriate action, extensive damage to material will occur immediately or in time. A quick response will prevent extensive permeation and contamination of absorbent (hygroscopic) materials such as wood, gypsum, paper and concrete to occur. Any penetration with water and organic matter leads to the growth of potentially disease-causing (or opportunistic) microorganisms.

Organic matter and water-saturated materials can be used as substrate for the growth of microorganisms (such as gram-negative bacteria and oxygenic fungi) that can produce substances toxic to humans and damaging materials.

In assessing every sewage remediation project ESS proceeds under the assumption that potential pathogens are present in the contamination. Of major concern are the survival of sewage-borne micro flora (viral, bacteria, fungal, parasitic) and their potential transmission to humans.

In establishing a Protocol for mitigation ESS follows the guidelines established by the restoration industry governing bodies, such as EPA and IICRC. The industry wide standards for mitigation have been peer reviewed by leading experts and scientists in the field.

Each project is inspected and investigated by a Project Supervisor who develops a written protocol and begins the 2-Step Remediation Warranty Checklist.

The property owner/manager is given a copy of the written Protocol and 2-Step Warranty Checklist and results of pre application tests. The Protocol outlines the remediation plan including workflow, specific tasks, equipment and products to be used.

Environmental monitoring is conducted during all stages of remediation and post remediation sampling is performed. Our certified technicians are working toward ZERO PATHOGENS.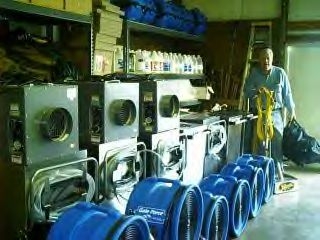 "Serving Ashland, Avon Lake, Brunswick, Dayton, Medina, Mentor, Parma, Pepper Pike, Solon, Westlake, Wooster, OH, Ohio"